I own a business with branches in Canada and the USA, and due to high demands, I frequently ship from China. I habitually make use of ship sea freight which takes a little longer but we wanted to fill up fast this time around. So, we got a number of quotes but settled for Goodhope Freight because their rates and services are great. They kept to their word, as I received my goods on time. Thanks to their amazing sales rep, everything was quick and replied my mails on time too. Thanks, Goodhope, Excellent service!
My company have been using the services of Goodhope Freight for years now, and I can tell you they offer the most modest and inexpensive shipping rates of all Freight Companies in China. They have an outstanding customer service, who reply quick to any enquiry. Goodhope Freight are truthful with their rates, super-effective, and quick with delivery. They handle all the hard work in shipping exceptionally well! I am happy to recommend their services to anyone in search of the best freight company in China.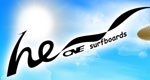 Dear Goodhope Freight, I am so happy with the services you have rendered, you have left another smile in my face again. I appreciate not only your shipping service of my product to Australia and the United Kingdom, but also your capability to rapidly and carefully connect with us in a timely manner. Without doubt, I totally endorse your service to anybody looking for a reliable shipping company. Thank again.
At Strapright, we make use of Goodhope Freight solely for all our USA bound freight from China. Goodhope Freight have never disappointed, there services are fast and efficient together with unbeatable freight pricing. And as a longtime customer, Goodhope Freight also provides excellent freight coordination, cost effective, and tailored freight solutions to suit our needs. Thanks, GoodHope!!