Shipping Documents For Export And Import When Use Sea Freight
Shipping Documents For Export And Import When Use Sea Freight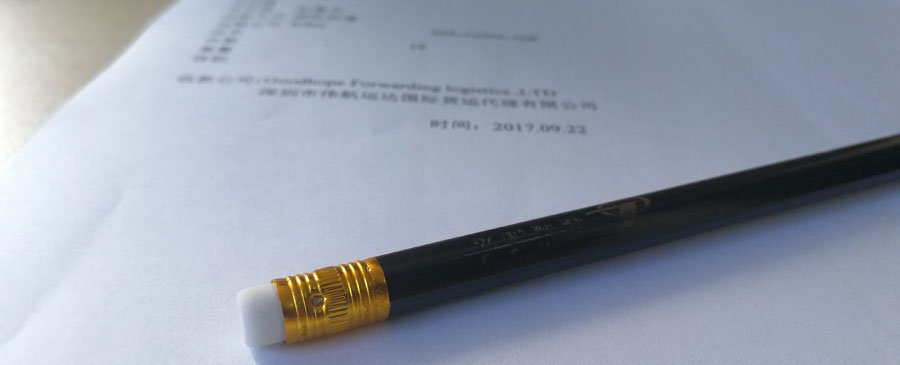 Shipping documents are important for shipping and customs clear. Here show you all kinds of shipping documents
Accurate documentation is one of the most important elements in international logistics and customs clearance. Properly completed documentation will help your shipment reach its international destination on time and reduce the risk of it being delayed at customs. To make sure your products get to their destination without any trouble, it's essential to get your paperwork and shipping documentation right.
There are many Shipping Documents involved in international trade, such as commercial documents, financial documents, transport documents, insurance documents and other international trade related documents. In processing the export consignment, documentation may be executed in up to four contracts: the export sales contract, the contract of carriage, the contract of finance and the contract of cargo insurance. It is therefore important to understand the role of each document and its requirements in international trade.
Shipping Documents -Bill of Lading
Bill of Lading, B/L for short, is the most important shipping document in international trade. Bill of lading under sea shipment or Airway bill under air shipment is carrier's document required to be submitted with customs for import customs clearance purpose.
Bill of lading or Airway bill issued by carrier provides the details of cargo with terms of delivery. It is also an evidence of contract between the shipper of the goods and the carrier. The customer usually needs the original as proof of ownership to take possession of the goods.
Shipping Documents - Packing List (sometimes as packing note)
A Packing List is mandatory for all types of international transport. It's a list with detailed packing information of the goods shipped. This shipping document will specify the volume, different types of products and quantity per type of product. This document often serves as the means for the recipient to verify that the items identified on the bill of lading are in fact delivered to the recipient.
Prepared By: Exporter
Shipping Documents - Commercial Invoice
A Commercial Invoice will specify the order value, types of products and consignee. This document serves for customs to determine the true value of goods when assessing customs duties.
A formal demand note for payment issued by the exporter to the importer for goods sold under a sales contract. It should give details of the goods sold, payment terms and trade terms. It is also used for the customs clearance of goods and sometimes for foreign exchange purpose by the importer.
Prepared By: Exporter
Shipping Documents - Fumigation Certificate
Certificate of Fumigation is to certify the export cereals, oilseeds, pulses, hides and other goods, as well as vegetable stuffing have been fumigated. A pest control certificate issued to certify that the concerned products have undergone the quarantine and pre-shipment fumigation by the approved fumigation service providers. It is mainly required by the US, Canada, Australia, New Zealand and UK's customs on solid wood packing material from Hong Kong and the Chinese Mainland.
Prepared By: Exporter or Inspection Company
Shipping Documents - Certificate of Origin
Certificate of Origin, also known as C/O or CO, is a shipping document which is used for certification that the products exported are wholly obtained, produced or manufactured in a particular Country.
Certificates of Origin should only be issued when they are actually needed, for example, in the following circumstances:
To meet customs requirements in the importing process
The customer/buyer/importer (consignee) requires it
To meet 'quota' or statistical requirements imposed by the importing country
To comply with the banking or trade finance requirements (letters of credit)
Shipping Documents -Form F (China-Chile FTA)
When it comes to imports from China, there are several kinds of Preferential Certificates of Origin between China and different countries, including Form F for the China - Chile Free Trade Agreement. The products to be shipped must meet the "China - Chile FTA rules of origin", included in the list of product-specific origin criteria, and must comply with the Specific Rules. This document is applied to China exports to Chile only.
The correct preparation and completion of the customs clearance procedures are critical, as heavy penalties may be applied if the correct procedures are not fulfilled. Don't let false or late documentation problem cost your business time and money. Proper use of Certificate of Origin will make your import process smooth, and this enables you to get better tariff treatment with some type of products.
All Kinds Of Shipping Documents
Booking Form
Packing list
FA
FTA
FTA
Form A
Form E
Form M
FORM B
FORM P
FORM R
FORM L
FORM S
CIQ
CCPIT
FK