Special Container Shipping Service
Special Container Shipping Service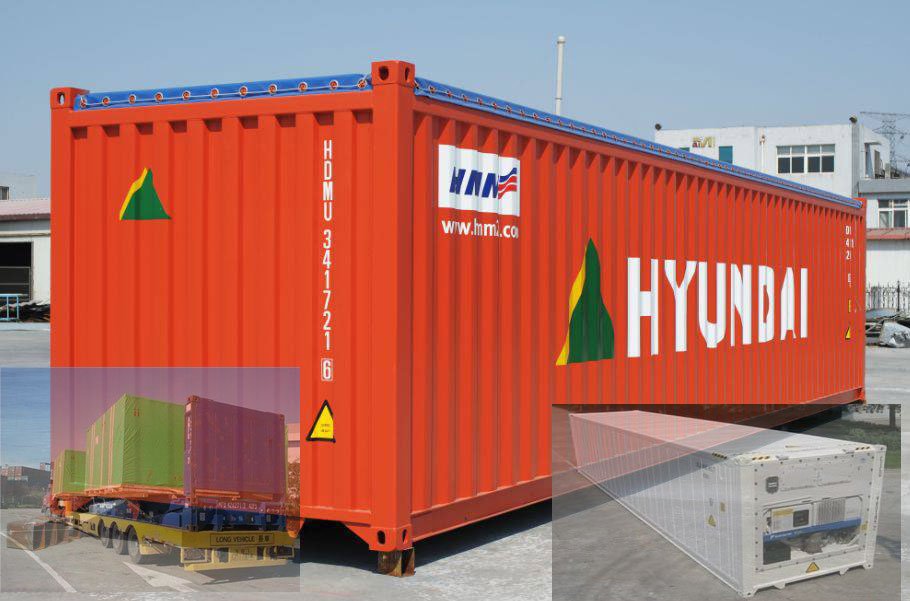 Special Container Types
Refrigerated Cargo
Dangerous Cargo

OOG - Large & Heavy Cargo
Special Container International Shipping Services
Special container international shipping from the big seaports of China, the small or inland ports can not provide this services. Because the small seaports the lack of appropriate facilitie, such as heavy lifting equipment; The other problem when you load in small seaport, shipping company need take the special container to the big boat which shipping to the port of destination. So the better truck freight to the main big seaports directly to load.
Know very well which container shipping companies have provide special container services, so that easy get the rates and booking. COSCO shipping, MSK shipping, ZIM shipping all can provide very professional services.
Our Special Container Handle Experience
Experience handle for special container is important, very fews international freight forwarder have this experience. Our company have over 10 years handle special container shipping services. We know when need to finish customs clear, when go to factory load the container, choose which types of truck, transport which road, how to packing of the cargo...
For normal day to day shipping, the standard containers are used. But, there are some types of cargo which are too large for a normal sized container. To transfer such cargo, containers of different shapes, sizes, and features are used. These containers allow goods and machinery of large size and irregular shapes to fit perfectly. There are some goods which get affect by temperature. For those goods, special containers are designed. All of these special types of containers are called Out of Gauge Containers. The purpose of Out of Gauge containers is to carry larger and sensitive goods with proper handling and care. There are 3 different types of Out of Gauge containers. The types and their services are given below:
Reefer Container
This out of gauge container is equipped with an electrical appliance for the purpose of temperature control. Because the temperature and humidity while traveling through the sea are different from land. And that temperature constantly changes with time and distance. The Reefer container is specifically designed for cargo which can get affected with the change of temperatures. The goods that Reefer containers carry are:
Fruits
Vegetables
Dairy items
Meat
Seafood
Flowers and Plants
Pharmaceuticals
Open Top Container
As the name suggests, the container has no roof on the top, instead, it has an open top. The top of the container is covered by a plastic waterproof cover. The cover is placed because of the size of cargo kept in this container. Due to its open top, this out of gauge container can fit items with huge height and bulk quantity which cannot be fitted in a container with a roof. The Open Top containers carry goods such as:
Mined material like Coal, Ore etc.
Large machinery
Long steel bars or Steel Sheets.
Glass
Marble
Spools of Cable or Wire
And other raw material that cannot be easily moved with a fork lift. Items which are typically carried in an open top container are, or similar to the items that need to be moved around by a crane. Once the cargo is placed in the container, then it is covered by the waterproof plastic to secure the cargo inside.
Flat Rack Container
Flat rack container carries heavy cargo. This out of gauge container has no side walls, because of the size and width of cargo loaded in it. Flat Rack only has end walls, as Side walls can be a hurdle in loading materials with irregular widths. There are two types of Flat rack containers.
Collapsible: In collapsible Flat Rack container, the end walls are flexible, means they can be folded downwards.
Non-collapsible: In non-collapsible Flat Rack container, the end walls are fixed, so they cannot be folded.
The Flat Rack Container carries different types of cargo which have odd shapes and sizes. Some of the cargo that this container carry includes:
Heavy pipes
Machinery
Cables,
Drums,
Metal sheets and steel coils
Heavy vehicles
Timber and forest products
Yachts